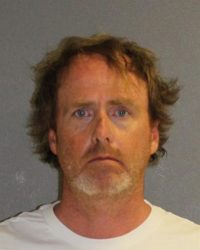 Daytona Beach, FL – The Ponce Inlet man accused and charged with aggravated animal cruelty in the beating death of a 9-month-old Labrador Retriever pleaded no contest in court Monday afternoon.
Attorneys for 46-year-old Travis Archer failed to have evidence suppressed and when they appealed to the Florida Supreme Court, they rejected the request.
Archer was arrested in April 2017 after neighbors called the police about possible animal abuse at his home. Officers arrived to find the dead and battered dog in his backyard.
The case led to the passage of Ponce's Law, which increases the possibility that someone convicted of animal cruelty could go to prison.
Because the defense and prosecution have not reached an agreement on sentencing, the judge in this case will determine Archer's punishment at a later date.
The post Man Accused In Ponce Inlet Dog Beating Death Pleads No Contest appeared first on NewsDaytonaBeach.
Source:: News Daytona Beach