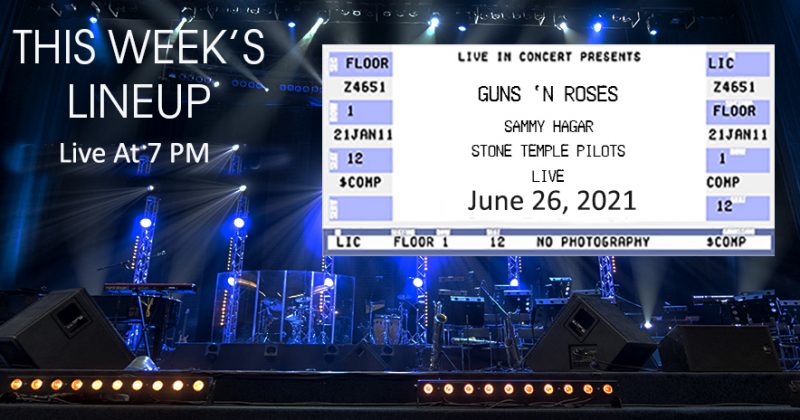 Guns 'N Roses
The Joint, Hard Rock Hotel/Casino, Las Vegas, NV, November 21, 2012

On the next broadcast of Live in Concert, we're taking you back to a legendary G-N-R performance from their Las Vegas residency in 2012.
They were celebrating the 25th anniversary of their groundbreaking album, "Appetite For Destruction."
They played 12 concerts at The Joint, at the Hard Rock Hotel and Casino. We'll listen to the 10th night of the run, November 21st, 2012.
Don't miss Guns 'N Roses- they're headlining the next Live in Concert!
This week's setlist: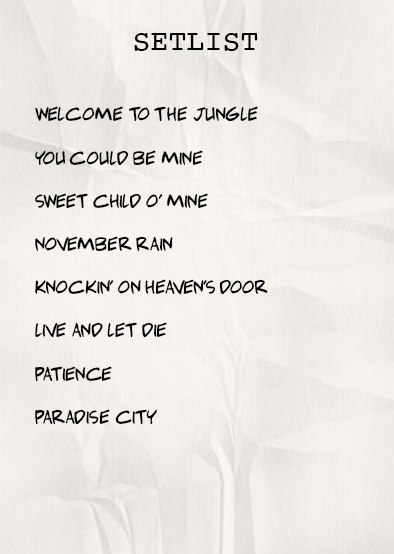 We'll also hear classic live sets by:

Sammy Hagar
Recorded live in Maryland Heights, MO, on 6/7/2002

Stone Temple Pilots
Recorded live in Chicago, IL, on 3/23/2010
Live
Recorded live in Amsterdam, The Netherlands, 7/1/2008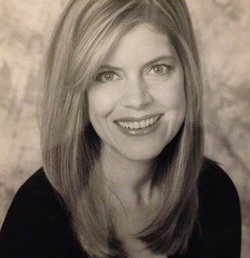 Lisa is a 20+ year veteran of radio and has been heard around the country. She is excited to bring her extensive knowledge of music and the featured artists to the airwaves.