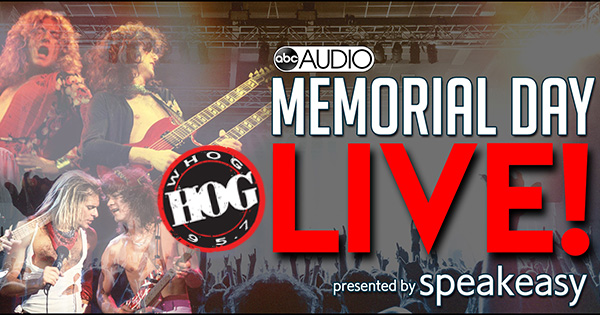 Memorial Day Weekend
Saturday 6p – Sunday 3p – Monday 12p
Hosted by ABC Audio's Matt Wolfe, we'll crank up some of the greatest live recordings in rock and roll, featuring the likes of Led Zeppelin, Pink Floyd, Van Halen, The Police, Eric Clapton, and so much more!
You'll also hear an exclusive in-studio performance with Collective Soul! From the big arenas, to the most intimate venues – you'll also hear from the artitsts themselves about playing live and being on the road. Join us for this special ABC Audio presentation as we rock out live with the legends of rock Memorial Day weekend!