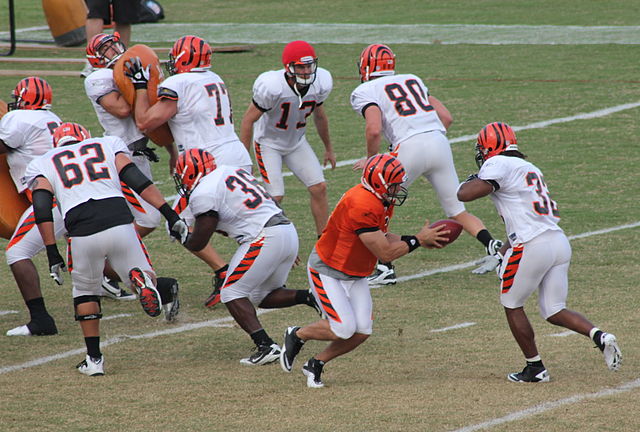 After 57 days, a crazy Bengals fan was able to come down from the roof of his restaurant because the Bengals finally won a game!
Jeff Lanham went up on his roof on October 5th and proceeded to spend every night there since. He lost a bet with some buddies and the result was he could not come off his roof until the Cincinnati Bengals won a game.
The Bengals were winless until yesterday, that is. Surprisngly, they beat the Jets in epic fashion – 22-6. The Jets only managed to score two field goals against a team that had really shown no signs of life up until this point.
Lanham is grateful for the victory, and for his wife (aka the most patient woman on the planet), who he credits with his being able to last on the roof so long. While he did have a fairly tricked out tent, she still brought him food and did his laundry and took care of the restaurant in his absence. He said, "I didn't do anything."
He did say he thought about giving up at times, but that his buddies would never let him live it down. The only time he did come off the roof was for a benefit for a local girl who was born with spina bifida.
This is probably a good reason to avoid betting your friends.
You can check out Jeff's sweet setup here.
And don't forget to make your picks for Touchdown Throwdown!