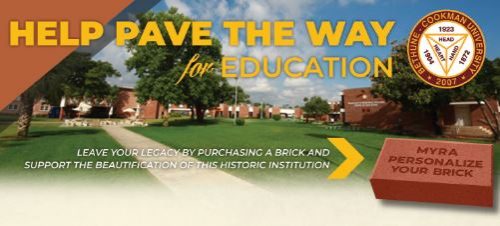 Daytona Beach, FL – The first phase in Bethune-Cookman University's Brick Campaign has brought in more than $80-thousand dollars. They are now launching Phase II.
The Office of Alumni Affairs wants people to know that a number of bricks purchased during Phase I have not been laid yet due to some unforeseen foundation issues. They are working to get that resolved as quickly as possible.
The goal of Phase II of the Brick Campaign is to raise $50,000 by February 14, 2020, in order to support the sustainability of the university, assist in need-based scholarships and extend the beautification of the B-CU campus.
To purchase a brick for Phase II, click here.
.
The post B-CU Launching Phase II Of It's Brick Campaign appeared first on NewsDaytonaBeach.
Source:: News Daytona Beach