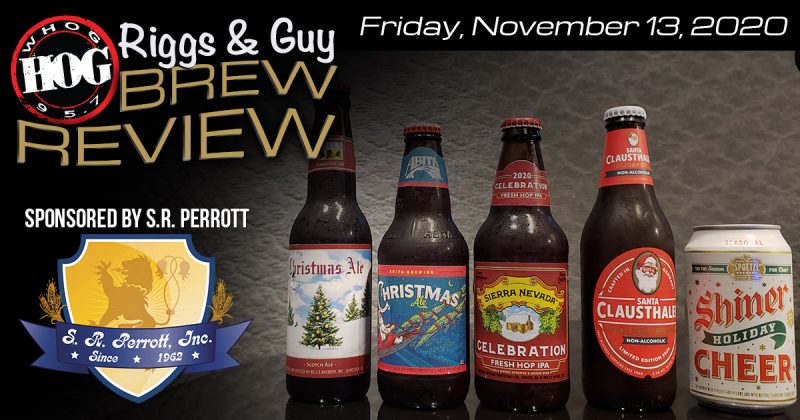 On this weeks installment of Riggs & Guy Brew Review with Josh & Amelia from S.R. Perrott, we were given the magical gift of Christmas… but in bottle form! All these brews can be found by going to www.srperrott.com/beerfinder.
We started our sleigh ride with Santa Clausthaler, a non-alcoholic beer imported from Germany. It tastes like Christmas in a bottle! Next on our journey, we stopped by Texas and sampled their Shiner "Holiday Cheer". It has a nice peach flavor and roasted pecans! Absolutely delicious!
On our next stop we dropped in on Sierra Nevada and tasted their "Celebration" fresh hop IPA. Hoppy, but not a palate wrecker. Next we went to Louisiana to try Abita's "Christmas Ale".Yep, Tasted like they bottled Christmas! Our last stop brought us to Michigan to sample Bell's version of a "Christmas Scotch Ale". YUM! Enjoy and….. cheers!