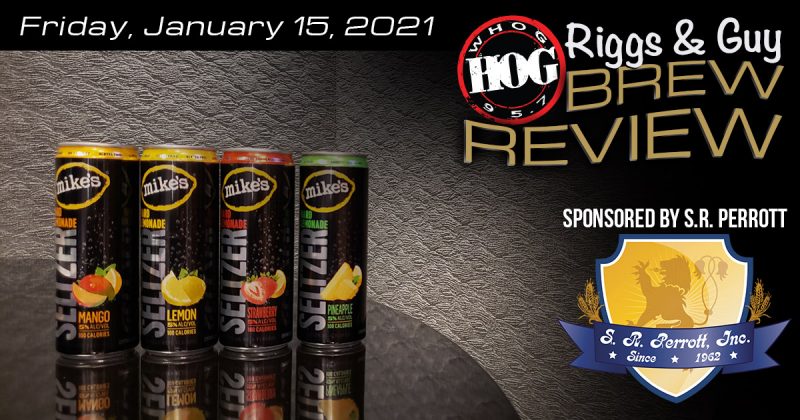 On this weeks Brew Review with Josh & Amelia from S.R. Perrott we were pleasantly surprised with the flavors of Mike's Hard Lemonade Seltzers!
We started off with the "Lemon" flavor. It honestly tasted like a double lemonade and you don't get the odd flavor you may get from other seltzers. You can immediately smell the lemon nd can definitely taste it in every sip! Next we sampled the "Mango". It tasted like someone juiced a mango and put it into a regular Mike's hard lemonade. It was absolutely delicious!
In the second round we sipped on the "Strawberry". It smells AND tastes just like the sauce you'd drizzle over a cheese cake. It was fantastic! Real strawberry flavor and a nice lemonade finish. We finished with the "Pineapple" and just like all the flavors before… a home run with making it taste like they juiced a pineapple and put it in a can. A MUST go get if you're into seltzers or want to try one for the first time!
If you want to know where you can pick these up, head to www.srperrott.com/beerfinder