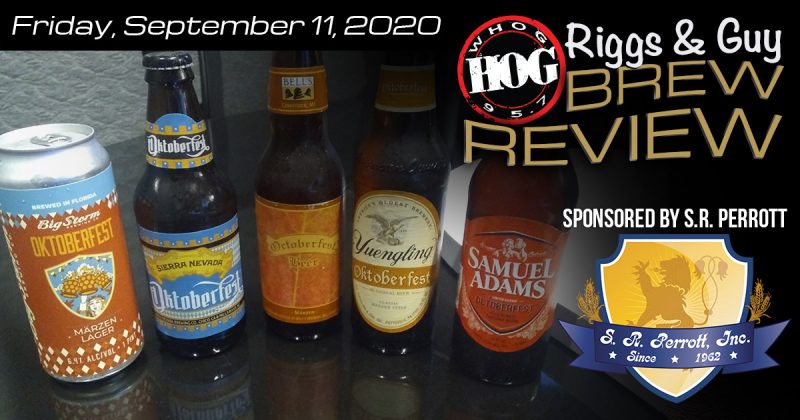 This week on Riggs & Guy Brew Review with Josh & Amelia from S.R. Perrot … Oktoberfest is upon us!
We sampled 5 different Oktoberfest beers:
Big Storm Oktoberfest Marzen Lager
Sierra Nevada Oktoberfest
Bell's Octoberfest Beer
Yuengling Oktoberfeset
Samuel Adams Oktoberfest
Listen here!
To find any of the beverages we sample on this show, head to www.srperrott.com/beerfinder . Cheers!