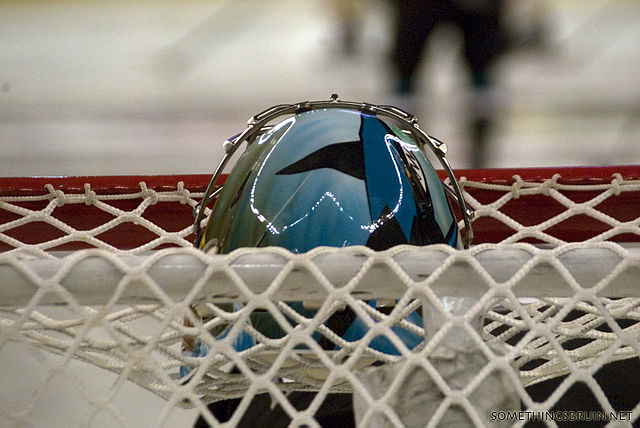 One minute he was sitting in the stands, watching a hockey game with his wife, the next he was playing in that very same game. And winning!
That's what happened to David Ayres this past Saturday during the Maple Leafs/Hurricanes game on Saturday night. Ayres is the Zamboni driver for the American Hockey League team, the Toronto Marlies and works maintenance in the Marlies arena, Coca-Cola Coliseum. He has also been on the practice squad for the Toronto Maple Leaf and the Marlies.
On Saturday night, he was listed as the emergency goalie for the game. And it just so happened that the Hurricanes lost both of their goalies to injury that night. And Ayres was given a jersey and took the ice.
Ayres said the guys told him to just have fun with it, and not worry about how many goals went in. The first two shots on goal got through, but he successfully blocked the next eight, helping the Hurricanes to a 6-3 victory.
For his efforts, Ayres got $500 and was able to keep his jersey. He also set a few records – first, he was the first emergency goalie in NHL history to be credited with a victory; and second, he spent 28 minutes on the ice, which is the longest an emergency goalie has ever been in a game.
Even though Ayres won't get to retain his position on the team, the Hurricanes are celebrating his victory by selling shirts with his name on them, which he will receive royalties for, and part of the proceeds will be donated to a kidney foundation in his honor, since he had a kidney transplant back in 2004.
Check out video of Ayres coming onto the ice:
And here's a video of the Hurricanes celebrating their victory after the game:
Source:: USA Today