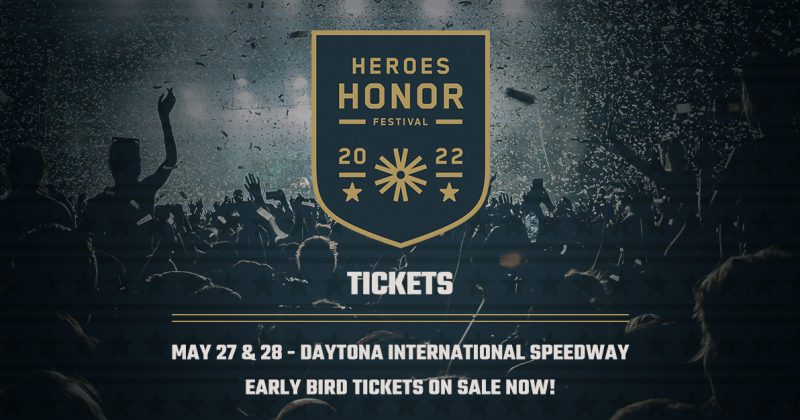 Toby Keith is headlining the 2022 Heroes Honor Festival at the Daytona International Speedway.
Get your tickets today to see Toby Keith live at Daytona on May 28th.
ABOUT HEROES HONOR FESTIVAL
---
---
The 2022 Heroes Honor Festival is the welcome home that Vietnam Veterans never received. Organized by the non-profit Engage Your Destiny (EYD) and 9/11 generation of wartime veterans, HHF is open to the public over Memorial Day Weekend at the Daytona International Speedway. The two-day celebration features world-class entertainment, a ticker-tape parade, interactive exhibits, reunions and a veterans resource expo.
Enter To Win Here