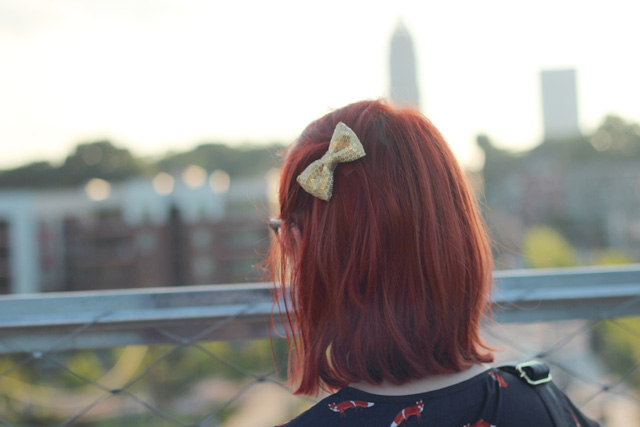 Introducing the new fashion accessory that will get you instantly arrested – The Meth Bow!
Recently, a police officer in Flippin, Arkansas pulled over 38-year-old Jessica Bernice Kropp. When he asked for her driver's license, Kropp told him that it was suspended. Also, that she didn't have insurance. Oh, and she couldn't give him the vehicles registration since it was not her vehicle, she was just borrowing it.
When the officer called dispatch, he also discovered that she had four failure to appear warrants, and a fifth warrant for failure to pay a fine. The officer asked Kropp to step out of the car, and noted that she was begging him not to have the car towed.
As she stepped out of the car, the officer noticed a small, white bow in her hair. Here's what happened, according to the affidavit:
I said "Are you serious?" She said "What," I said "You have a bow in your hair made from a bag of meth. She said "(expletive deleted), I didn't know that was there, someone else put that there and I didn't know what it was."
The bag had a small pink rubber band tied around the center, which gave it the bow-like shape, and was attached to Kropp's hair with a bobby pin.
The officer then asked Kropp if she had any other illegal substances on her. She admitted to having some more items in her purse. He found several more bags of meth, drug paraphernalia, a vape pen containing THC, and a vape pen containing both THC and meth.
Kropp was arrested for possession of meth with intent to deliver, possession of drug paraphernalia, driving with a suspended license, and without liability insurance. She's being held on $23,210 bond.
Check out pics of Kropp and her meth bow here