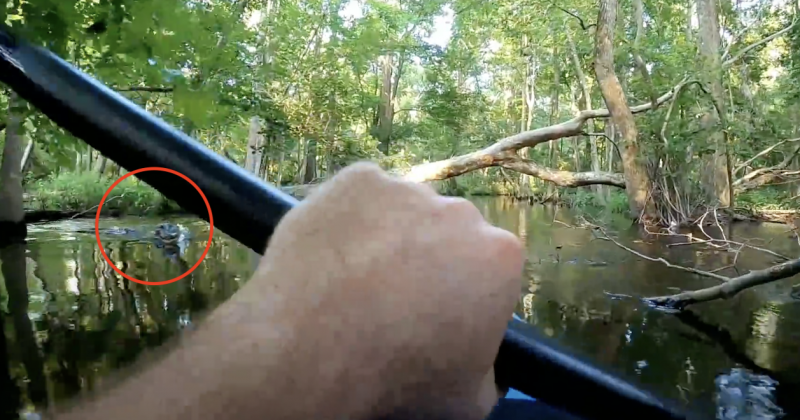 A kayaker had a run in with an alligator while paddling on the Waccamaw River and there's first-person video, thanks to the go-pro on Peter Joyce's helmet.
"I thought I heard a fish jump to my left — turned out not to be a fish," Joyce told WECT "About three feet from the kayak I made out the head of the gator and that was it, I had no time to react."
In the video you see the alligator charge the kayak, tipping Joyce over into the water before he surfaces, takes a few deep breathes, grabs his paddle and gets out of there. Here's the video he posted to YouTube.
Joyce, a firefighter and paramedic says he's an experienced kayaker and alligators aren't anything new in North Carolina, he's just never been charged by one. "Usually they make a splash or move and make a ruckus in the water," he told WECT. "But this was a continuous charge from about 20 feet away. It definitely made me think a little bit differently what their capabilities are."