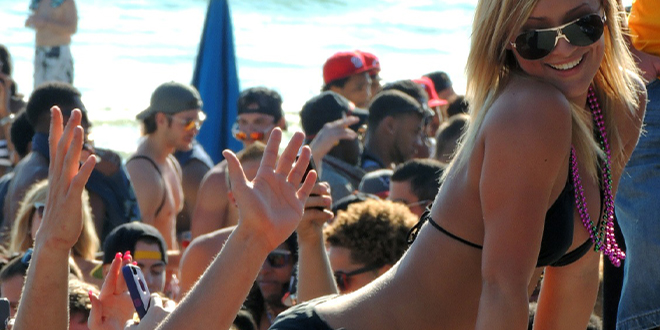 Ever wondered where college students are getting all that money for spring break? We've got a pretty good idea.
The website SeekingArrangment.com recently released a list of colleges with the most students looking for sugar daddies… and THREE of the top five are in our great state of Florida.
First, if you aren't familiar with the site SeekingArrangement.com, it connects young people who want money with older people who want to give it to them. (I only know because someone I used to work with used it. Really.) And, they just released a list of the colleges and universities with the MOST sugar babies.
How do they know for sure they are in school you may ask? Well, SeekingArrangement.com requires an email address and students are using their school email address when they sign up. So that's how they know.
Here are the top ten universities with students seeking some extra-curricular financial aid.
1. Georgia State. More than 1,300 students have signed up, including 300 last year.
2. University of Central Florida.
3. University of Alabama.
4. Florida State.
5. University of Florida.
6. Rutgers.
7. Cal State Fullerton. (Which is near Los Angeles.)
8. University of Nevada, Las Vegas.
9. University of North Texas.
10. University of Missouri.
[h/t nyp]