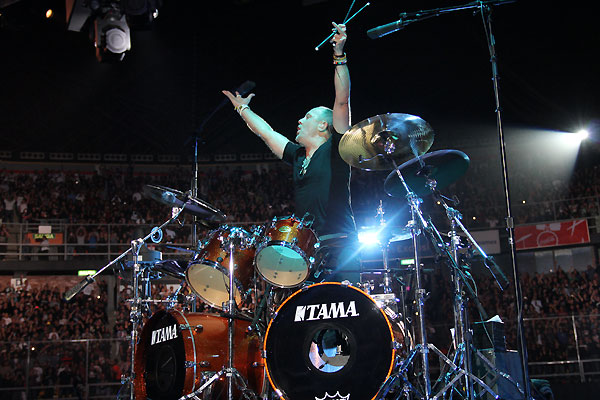 I knew St. Anger wasn't Metallica's best album, but who knew the tour after that nearly left us without Metallica?
Of course, while St. Anger was being recorded, Jason Newstead left and was replaced by Robert Trujillo, James ended up in rehab. There was a lot of internal struggle with the band during that time. And after the 120-show St. Anger tour, the band fell off the face of the Earth for about a year.
In an interview with The Sun, Lars said during that break, "The Rolling Stones called us up and said, 'Come and play some shows with us in ­California.' You're not going to say no to the Stones, so that was it. It gave us the way to start it back up again. Whether you're a team in an office or a bunch of dudes in a rock and roll band, at some point people have to figure out how to get along and work as a team."
And work as a team, they have! Maybe not cranking out records as fast as they used to, but they're still touring the world and blasting their music to thousands of fans every night. So, thank you Rolling Stones!