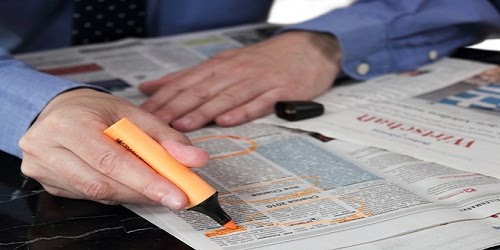 This portion was written by the staff at the News Service of Florida in Tallahassee.
Tallahassee, FL – Florida's unemployment rate held at 3.2 percent from September to October, the state reported Friday.
The rate represents an estimated 331,000 Floridians out of work from a workforce of 10.465 million, according to numbers released by the state Department of Economic Opportunity.
The seasonally adjusted figure compares with the national unemployment rate of 3.6 percent, which increased 0.1 percentage point in the same month-to-month period. Jobs in Florida's education and health-services sectors, which account for 13.6 percent of state's employed workforce, grew by 7,200 in October.
Leisure and hospitality positions, accounting for 12.6 percent of Florida's jobs, added 6,100 positions in October. Construction added 4,600 jobs, real estate grew by 1,500 positions, retail trade went up 2,600, and manufacturing added 1,600 in the month-to-month comparisons. Government jobs in Florida fell by 1,400 from September to October.
Local governments cut 900 positions and the federal government eliminated 1,200 positions. State government added 700 jobs. Over the past year, the South Florida metropolitan statistical area, which the state designates as covering Miami, Fort Lauderdale and West Palm Beach, had the largest increase in non-seasonally adjusted employment, adding 49,000 jobs, representing 1.8 percent growth.
The Cape Coral-Fort Myers area, which added 11,600 jobs over the past year, had the largest percentage increase at 4.3 percent. The Panama City area, which was hit by Category 5 Hurricane Michael last fall, remains down 500 jobs from October 2018.
The region of the Panhandle also was the only part of the state that had no growth from September to October this year.
Local Impact | Volusia & Flagler
This portion was written by News Daytona Beach's Patrick Murphy.
Almost mirroring the state's result, both Volusia and Flagler County's unemployment rates remain unchanged between September and October.
While there was no change in monthly comparison, a moderate drop in unemployment was reported in annual comparisons. The report from CareerSource Flagler Volusia shows that between October of 2018 and 2019, the unemployment rate dropped about 0.3% lower from 3.5% (2018) to 3.2% (2019).
Nonagricultural employment in the Deltona-Daytona Beach-Ormond Beach MSA (Metropolitan Statistical Area) saw an increase of about 1.2% over the year, with 2,400 jobs being filled in that time.
Mining, logging and construction jobs saw the highest increase yet again with 9.1%, with leisure and hospitality jobs seeing the second-highest increase with 3.7% in total.
Professional and business service jobs saw the highest drop with 700 jobs.
The post Monthly Unemployment Rate Holds Steady appeared first on NewsDaytonaBeach.
Source:: News Daytona Beach