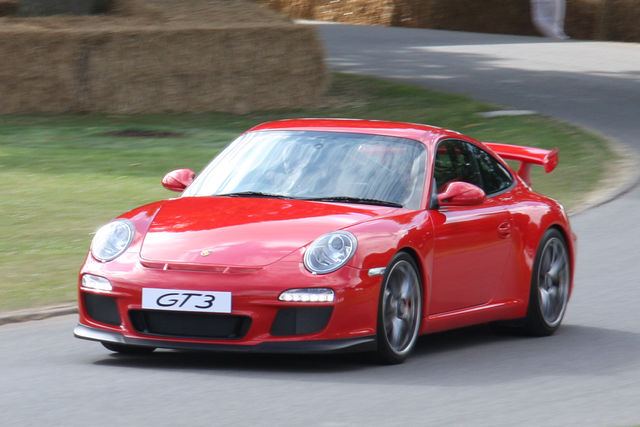 I drive a Nissan and I love it. I don't love it anywhere near as much as this dude loves his.
Last Wednesday Benjamin Gjere was arrested in Wisconsin and his car was impounded. He was told he'd be able to pick the car up the next day, but when he went to the lot, he was told he needed to pay the $300 towing fee before his car would be released.
He returned with an unidentified accomplice on Sunday night. The two men spent a couple hours wandering around the lot and the shop. Just before 10pm, they broke off the door handle between the office and shop, and an alarm went off, but police were not alerted.
Parked next to Gjere's Nissan Altima was a 2012 Porsche. It was unlocked and the keys were left inside. So Gjere's accomplice hopped in and drove it through one of the fences of the impound lot. It made a hole large enough for Gjere to follow.
After driving through another fence of a home, the Porsche was eventually abandoned, still running. Meanwhile Gjere headed back across state lines to Minnesota, where he was pulled over for a driving complaint and subsequently arrested.
Gjere is facing charges of operating a motor vehicle without owner's consent, three counts of criminal damage to property and misdemeanor theft as a party to a crime and bail jumping.
Read more here