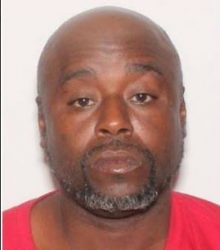 Daytona Beach, FL – A man charged with several counts of sexual battery, felony battery and attempted sexual battery with a deadly weapon, 45-year-old Markeith Martin, in is court tomorrow.
Tomorrow is a private pre-trial hearing. Martin was arrested on April 26, 2019, by Daytona Beach Police in connection to an August 2018 rape case. Chief Craig Capri also links Martin to three other rapes in Daytona that occurred in 2010, 2014 and 2017.
Another Charge for Accused Daytona Beach Serial Rapist
Three days later, Holly Hill Police said Martin is linked to two separate cases in their city. One case dates back to 2014, where a woman reported that Martin had beat her up and forced her to have sex with him.
DNA evidence links Martin to most if not all of the reported rape cases. His actual trial is scheduled for December 2, 2019.
The post Man Facing Several Sexual Assault Charges In Court Tomorrow appeared first on NewsDaytonaBeach.
Source:: News Daytona Beach