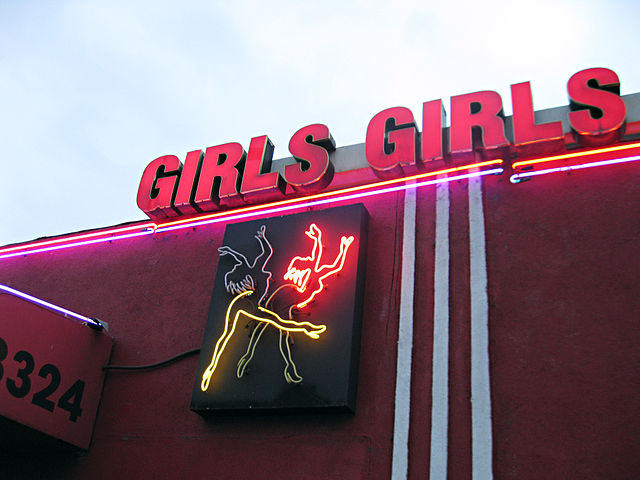 Well I definitely would not have seen this coming.
36-year-old Christopher Sutton of Dunedin took his wife to a strip club down in the Keys this past weekend. While there, she was apparently pulled onstage by one of the strippers, who then started undressing her. She went along with it, which sent Sutton into a rage. He started yelling at her, so she left.
The wife told authorities she wanted to head back to her hotel room, but Sutton followed her out of the strip club, where they proceeded to argue. A guy passing by on his way home heard Sutton say to his wife that if she got into the car he was going to kill her, so he tried to intervene…and was awarded with a bloody nose.
When authorities arrived, Sutton claimed that the blood on his shirt was from a fall, and his wife said he did not hit her. But he's now facing charges of battery for punching the guy who attempted to help.
Dude should have just watched his wife dance and enjoyed it.
Full story here