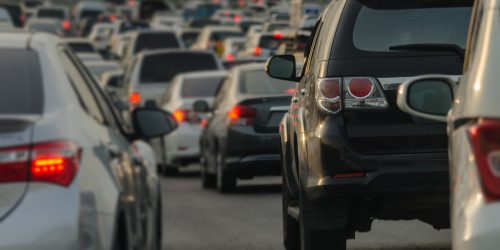 Daytona Beach, FL – With almost 3 million Floridians getting ready to hit the road for Thanksgiving, the Florida Department of Transportation is suspending lane closures to make travel easier.
The suspensions will begin on Wednesday (November 27th) and run through December 1st, according to a release from FDOT public information officer, Jessica Ottaviano.
But, while lane closures are suspended, construction zones will remain in place. With that, FDOT is urging motorists to exercise the same amount of caution when driving through those areas, as traffic patterns may include driving on temporary pavement and shifting lanes.
Projects where these zones will be encountered include the I-4 Ultimate Project, I-4 Beyond The Ultimate, I-75 in Sumter, I-75 and State Road 200 and the I-95 widening project in Volusia County.
Those traveling during the busy travel season should use a valuable resource to check for road alerts and other travel advisories.
For local alerts and conditions, you can download the free News Daytona Beach – WNDB app, available on all Apple and Android devices.
The post FDOT Suspending Lane Closures For Thanksgiving appeared first on NewsDaytonaBeach.
Source:: News Daytona Beach