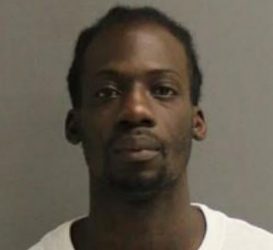 Daytona Beach, FL – Daytona Beach Police need the public's help in locating 34-year-old Anthony Burgess. They say he sprayed a 61-year-old woman in the face with pepper spray and stole her purse. He also took the purse of that woman's 90-year-old mother.
The women were unloading groceries from their car at their beachside home last month.
An arrest warrant was issued for Burgess on October 23. If you know where Burgess is, please contact Detective David Dinardi at (386) 671-5219 or DinardiDavid@dbpd.us regarding Case 190020658.
The post DBPD Says Strong-Arm Robber Still On The Loose appeared first on NewsDaytonaBeach.
Source:: News Daytona Beach