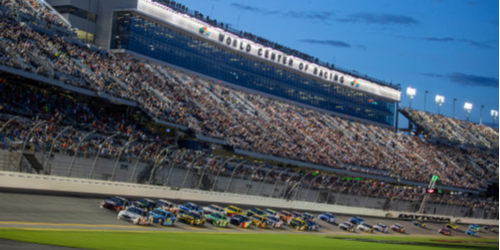 Daytona Beach, FL – With two months to go until the Rolex 24 and three months to go until the Daytona 500, the World Center of Racing is opening its doors to show you what's to come.
That will all take place at the Daytona International Speedway's second annual Open House, set to take place this Sunday (November 10th).
Guests will be able to check out the amenities inside the venue with guided tours of the Axalta and Toyota Injectors, Trioval Club, start and finish line seating and the Harly J's and Rolex 24 lounges.
Visitors will also have a chance to see the Harley J. Earl Daytona 500 champion trophy, which will be on display for photo opportunities. Special giveaways are also on tap for the event.
Tickets will also be on sale for future events at the speedway, including the 500 and the Rolex 24. And, according to Andrew Booth, the Public Relations Director at DIS, this is also the perfect time to scout what seats you want for the event.
"Maybe see what a different seat is like or see what a view is like and you like that view and you want to purchase your tickets you can do that as well," said Booth.
Parking is available outside the Axalta Injector in the Midway, located between the venue and International Speedway Boulevard. No coolers or backpacks are permitted. Fans are encouraged to RSVP by clicking here. Walk-ups are also possible for the event.
The post Daytona International Speedway Hosting Open House appeared first on NewsDaytonaBeach.
Source:: News Daytona Beach