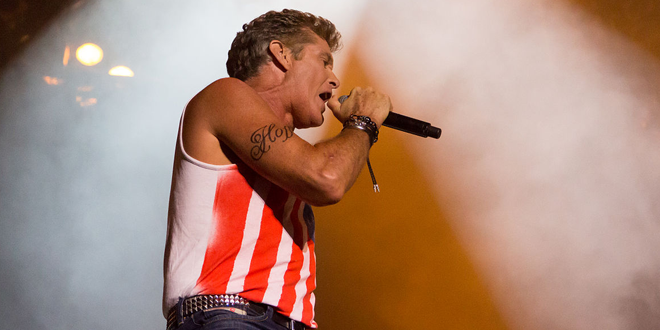 The HOFF says he's recording some "heavy metal songs" for an upcoming album and this news couldn't make us much happier because when you think about it… is there really anyone more metal than David Hasselhoff???
In a recent German interview hef said, quote, "I'm doing some heavy metal songs on my new album. Why not? I don't have an album title yet, but it should read: 'Everything is allowed.' I do everything. Because I can. Because I want it."
We're not sure how his 14th album (can you believe THAT) will sound like but in the past, he's talked about being a fan of Iron Maiden and Metallica so maybe we should give him the benefit of the doubt.
In the meantime, here's your HOFF fix, a brand new Happy Socks commercial from the man himself.