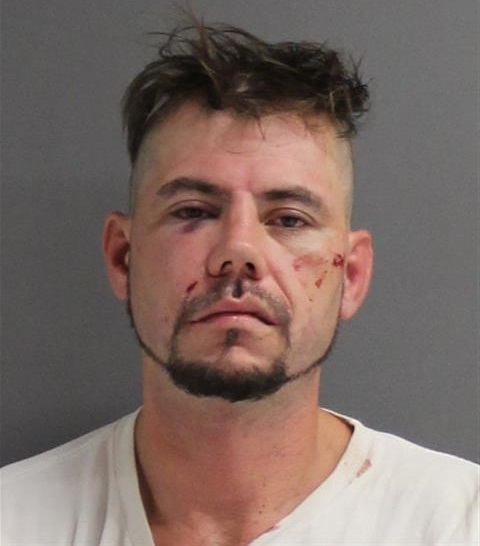 Daytona Beach, FL – Police say one man has been jailed for arson, but whoever fired shots following an argument that same morning is still at large.
The Daytona Beach Police Department reports that they were called to an apartment complex off of South Oleander Avenue just after 4 a.m. on Wednesday (November 13th). There, police learned from the reporting party about a suspicious incident involving a burnt shed and gunshots.
The woman who called police told officers that 32-year-old Donald Akers first came to her apartment and asked for a lighter. About 10 minutes later, she heard an argument between Akers and two other males. In that argument, the witness heard one of the men state that Akers "started his house on fire."
She believes that to be the reason for the argument.
Just a few minutes after the argument started, the witness heard Akers say "hey, hey, hey," which was followed by three gunshots.
Contact was made with one of the men who was in the argument with Akers. They told police that Akers carried a canister of gasoline into the backyard of one of the apartments and lit furniture inside of a shed on fire.
Akers was arrested for arson at the scene. A search of his person found a bag of a white powdery substance and a green leafy substance wrapped in plastic wrap. The powder tested presumptive for cocaine and the leafy substance tested presumptive for marijuana.
Much of the report regarding Akers' testimony to police was redacted. However, police report that Akers denied medical attention at the scene. But, he was transported to Halifax Health Medical Center, where it was discovered he had broken bones in his face that may require surgery to correct.
Jail records show that Akers is held in custody at Volusia County Jail on $6,500 bond. Police say that the shooter is still at-large. Anyone with information is asked to contact the Daytona Beach Police Department or your local law enforcement agency.
The post Arson Suspect Arrested, Shooter At-Large appeared first on NewsDaytonaBeach.
Source:: News Daytona Beach