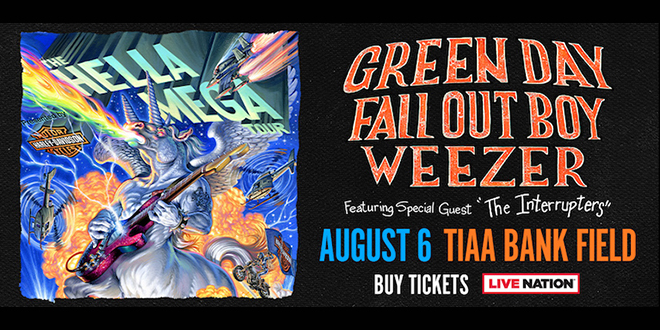 This contest is over! See you at the show.
Green Day is coming to TIAA Stadium August 6, 2020 and you can win tickets to the show before you can even buy them! 
Keep track of the first 6 songs after 6pm. Once the sixth song starts, be the first person to call 386-257-0324 and correctly repeat all 6 songs, title and artist, to Quinn and you'll snag tickets to the Hella Mega Tour featuring Green Day before they go on sale this Friday at 10am.
In case you missed it, here is the announcement video from YouTube: