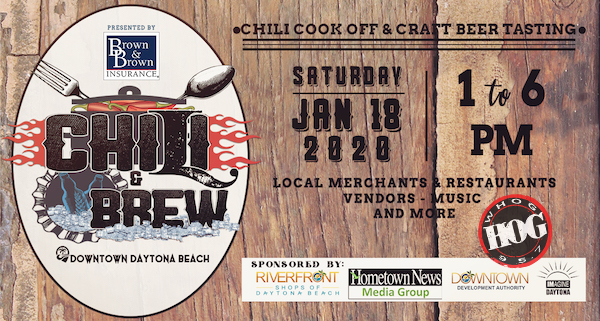 Listen to win at 4:20 and you could win 2 passes to Chili and Brew: Chili Cook-off and Craft Beer Tasting event on Saturday, January 18!
Join us downtown from 1- 6pm on Beach Street in Downtown Daytona Beach to taste chilis and craft beers from over 15 local merchants. Vote for you favorites to win and take advantage of special offers while you are there.
Limited tickets are available now for $15.
Registration: near Nitro Ice Cream Cafe (240 S Beach St) and the Plaza Park (corner of ISB & Beach St).
All attendees must register to receive their spoons and passports. This is a rain or shine event.