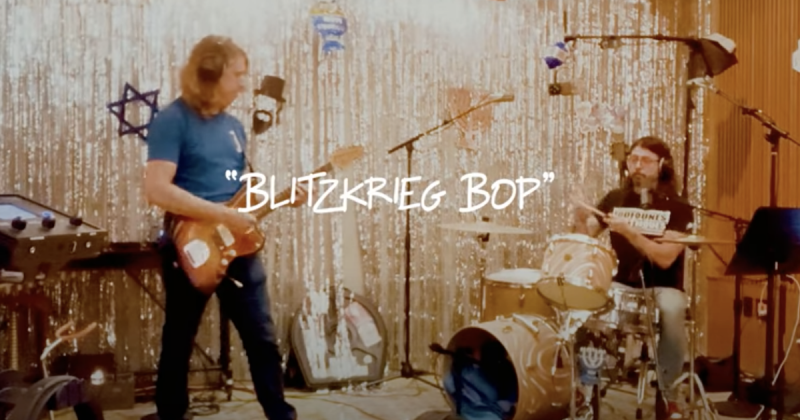 The second edition of the Hanukkah Sessions kicked off yesterday with Dave Grohl and Greg Kurstin playing Lisa Loeb's "Stay (I Missed You)."
For night two, the duo performed "Blitzkrieg Bop," a Ramones classic. Grohl and Kurstin's Ramones cover, unlike yesterday's, stays fairly loyal to the original with the exception of a tiny lyrical change. Enjoy!
"Once upon a time, two nice Jewish boys from Queens named Jeffery Hyman and Thomas Erdelyi changed the world forever with their music….. as Joey and Tommy Ramone!
GABBAI GABBAI HEY!
Ladies and gentlemen….It's the Ramones! Blitzkreig Bop!"