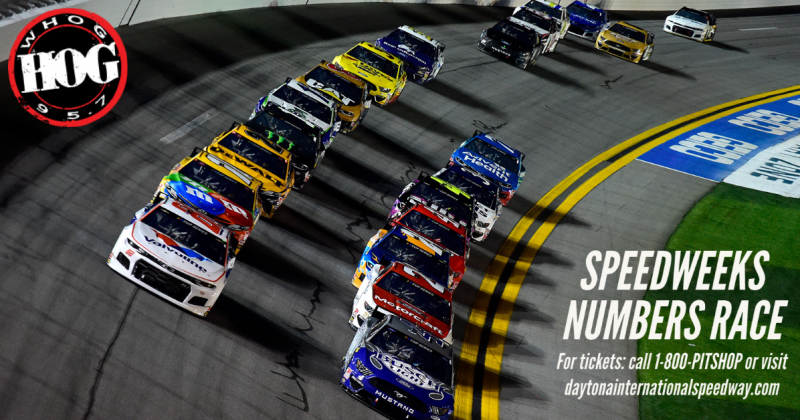 The 2021 race season is underway and 95.7 The Hog is hooking you up once again with exclusive access to SPEEDWEEKS!

Listen to The Morning Hog every weekday around 8:30 AM for the Brain Bash and some NASCAR math for your shot at tickets to either the Busch Clash at Daytona or the Bluegreen Vacations Duel.

Win your way in Weekdays mornings, Feb. 1 – Feb. 12, 2021, with Daytona's Rock and Racing Station 95.7 The Hog!