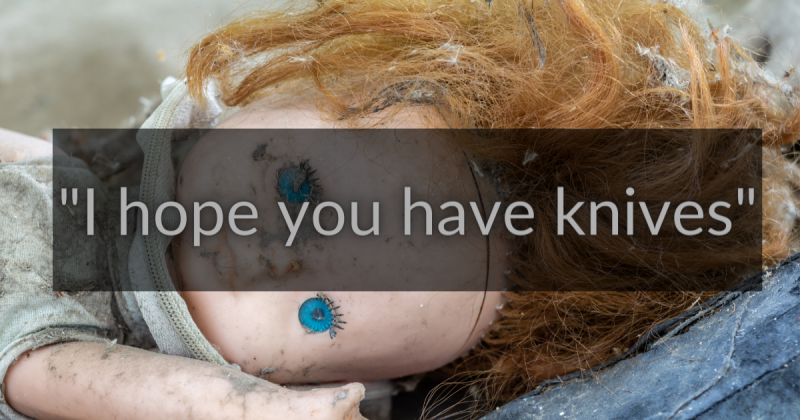 Go ahead and file this under: Hell No.
Imagine you bought a house and tucked away inside a wall under the staircase was an old doll named "Emily", holding a note that says,
"Thank you for freeing me! My original owners lived in this house in 1961. I didn't like them so they had to go. All they did was sing and be merry. It was sickening. Stabbing was my choice of death for them so I hope you have knives. Hope you sleep well."
That is exactly what happened to schoolteacher Jonathan Lewis. He's pretty sure it's a prank, telling local news that he was told that the kitchen was remodeled four or five years ago and he thinks it's unlikely "Emily" wouldn't have been discovered then and the paper doesn't look like it came from 1961.
But what if…