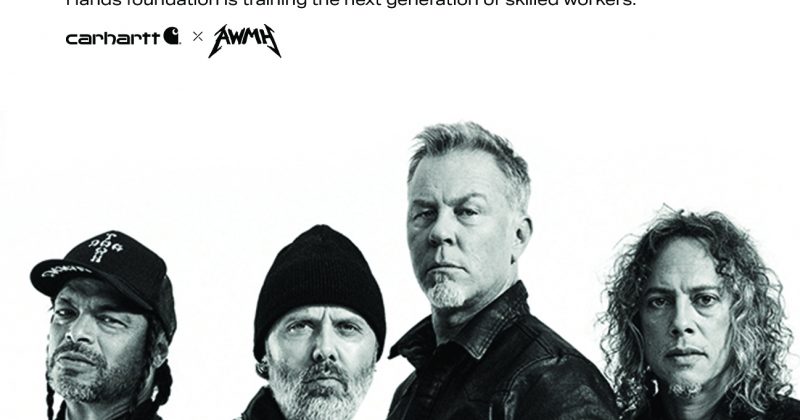 As one of the biggest touring acts of all time, Metallica knows that stage crews and skilled trades-people are the backbone of the live events industry.
40 years ago, Metallica was founded when James Hetfield answered Lars Ulrich's classified ad and ended up with a career that changed his life. This Labor Day, Carhartt and Metallica's All Within My Hands Foundation recreate that 1981 ad to recruit a new generation of passionate job seekers looking to learn the skills that could change their lives.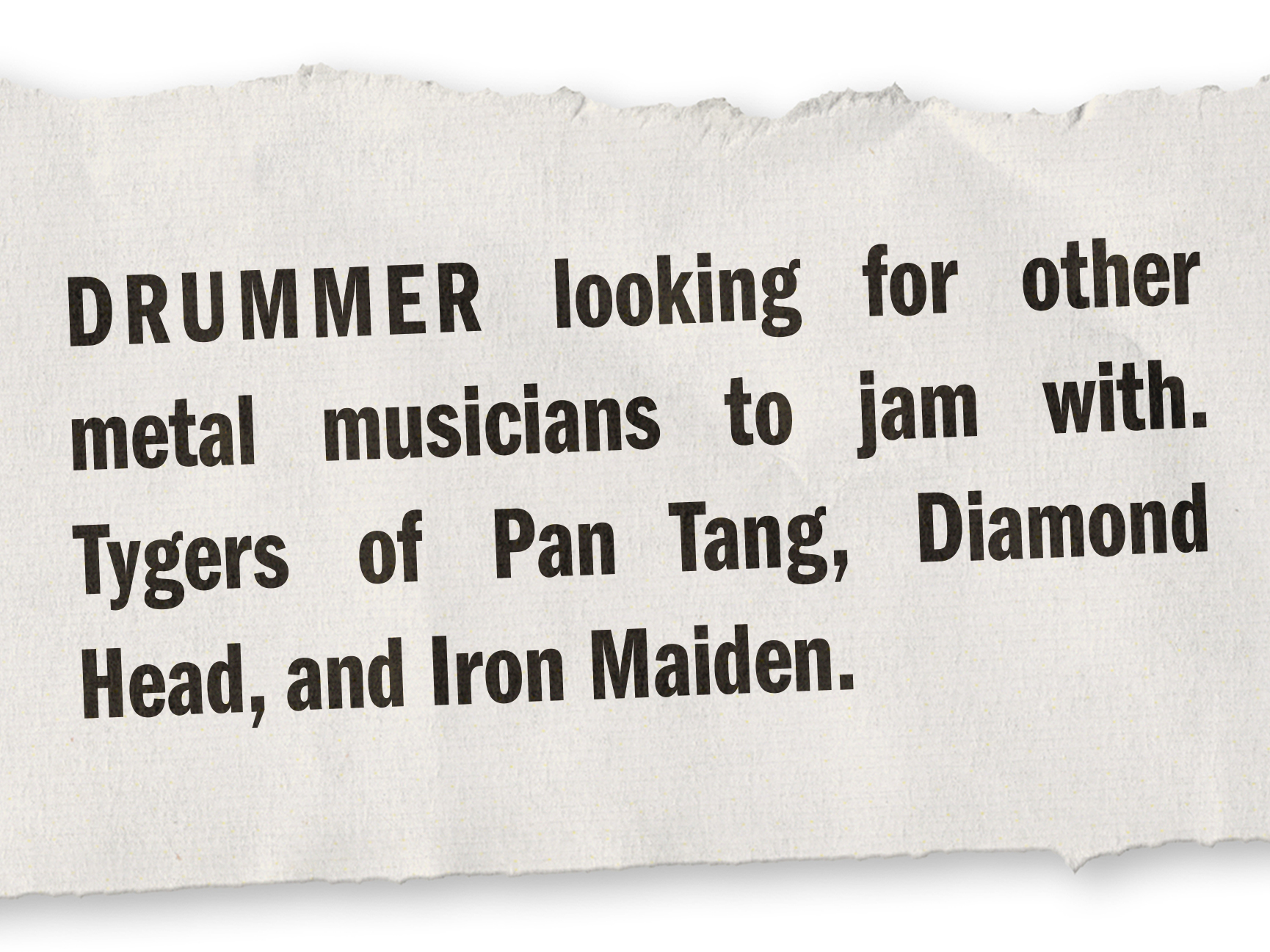 "To build the workforce of the future, we need to connect more people to the training and education that helps fill essential jobs. With our partnership, we're sending the message that whether you're in high school looking for a first step, or out of work looking for a new start: come join the skilled trades."
– Janet Ries, Vice President of Marketing at Carhartt
"Carhartt and All Within My Hands are bound by our shared passion for supporting workforce education. As two organizations dedicated to providing opportunity, we hope to expand the Metallica Scholars program to include even more schools this year, and to get even more students trained for a career in the skilled trades."
– Dr. Edward Frank, Executive Director at All Within My Hands Foundation
ABOUT CARHARTT:
Established in 1889, Carhartt is a global premium workwear brand with a rich heritage of developing rugged products for workers on and off the job. Headquartered in Dearborn, Michigan, with more than 5,800 associates worldwide, Carhartt is family-owned and managed by the descendants of the company's founder, Hamilton Carhartt.
ABOUT THE ALL WITHIN MY HANDS FOUNDATION:
All Within My Hands (AWMH) is a non-profit, philanthropic organization conceived by the members and management of Metallica and dedicated to creating sustainable communities by supporting workforce education, the fight against hunger, and other critical local services. 100% of donations go directly to local organizations that the Foundation supports. AWMH Metallica Scholars is an initiative dedicated to providing kills and services to students of all ages who are looking to enter a traditional trade or other applied learning program.