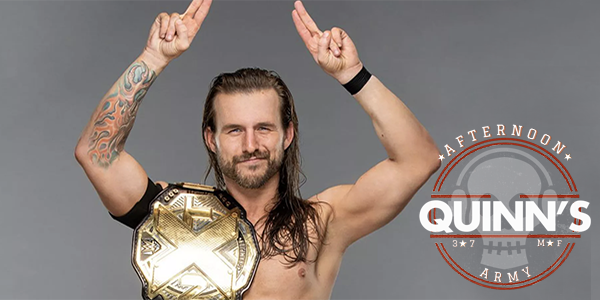 WWE's NXT Champion Adam Cole talks with Quinn about the new era of NXT on USA Network and his rivalry with Matt Riddle.
After winning last Wednesday's #1 contenders Street Fight over Killian Dain, Riddle responded to Cole's imtimidation attempts with an armbar that resulted with an injury report for Cole reading, "a radius fracture of his right arm".
And with that the NXT champion was listed as questionable for his upcoming match with the King of the Bros, Matt Riddle, on NXT's premiere on USA Network, Wednesday (Oct. 2).