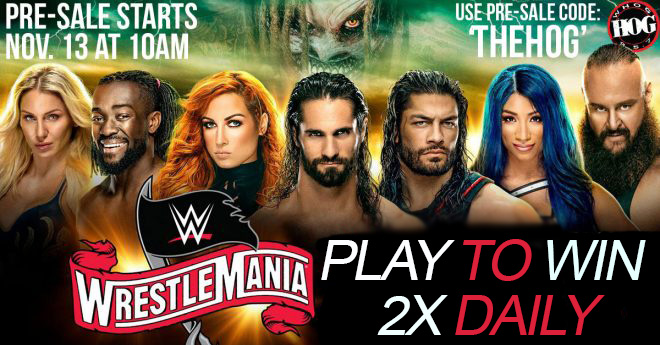 Every day this week you will have the chance at winning tickets to Wrestlemania 36 in Tampa at Raymond James Stadium during the Morning Hog and Quinn's Afternoon Army!
LISTEN for your chance to win 2X everyday! First, at 8:30a during the Brain Bash AND at 4:20 during Quinn's Oral Exam!
Pre-Sale Tickets Go On Sale Wednesday, November 13th at 10am
Use Pre-sale Code: THEHOG
Buy tickets from Ticketmaster here.