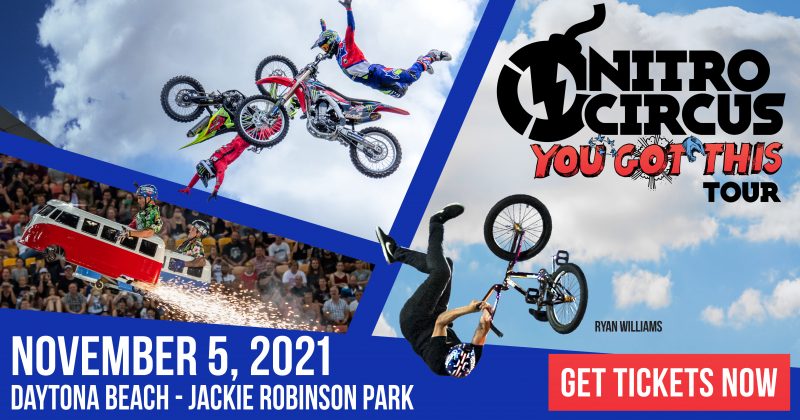 Listen To Riggs & The Morning Hog
For Your Chance To Win! | 10/25 – 10/29
This is an explosive, high-adrenaline action sports spectacular starring the best athletes in FMX, BMX, Skate, Scooter, and more — and it's all coming to Daytona Beach for one night only on November 5th at Jackie Robinson Ballpark.
Witness Nitro's thrill-loving daredevils brave the world's largest jumps as they push limits, smash records and launch 60 feet into the air.
Don't miss the craziest night of action your town will ever see.
Get your tickets now at NitroCircus.com.
Winners Recieve: